Music.Film Recordings and Varèse Sarabande Announce 'After the Wedding' Soundtrack
AUGUST 7, 2019 | Submitted by White Bear PR / Soundtrack.Net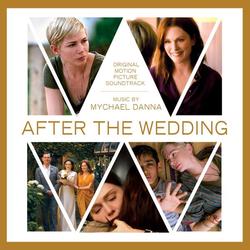 The Original Motion Picture Soundtrack for Bart Freundlich's film After the Wedding is being released digitally on August 9 and on CD August 23, exclusively through Music.Film Recordings and Varèse Sarabande. The soundtrack album features music by Academy Award and Emmy-winning composer Mychael Danna. The album also comprises three additional tracks from Commodores, The Counterfits and an original song written and performed for the film by After the Wedding actress Abby Quinn.
The highly regarded drama starring Julianne Moore, Michelle Williams, Billy Crudup and Abby Quinn premiered at the Sundance Film Festival and will be released in US theaters on August 9 via Sony Pictures Classics.
"The music for After the Wedding explores the sound of our suppressed past boiling up into our present, in a time and place not of our choosing. I chose the Indian Bansuri to portray the calm surface of the present, which is disrupted by the urgent and turbulent emergence of a string octet, initially wild and violent. As the story progresses, the two opposite musical poles find a meeting place of truth and honesty, where both, the songs of the small orchestra and Bansuri, coexist and create new music together."– Mychael Danna, composer.
Newsletter
Enter your e-mail address to receive weekly soundtrack and film score news: