Soundtrack for Sony Interactive Entertainment's 'Erica' Released
AUGUST 22, 2019 | Submitted by White Bear PR / Soundtrack.Net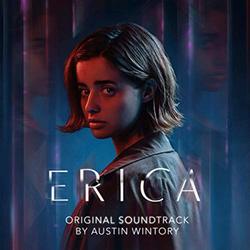 Sony Interactive Entertainment has released the original soundtrack to the pioneering live-action cinematic experience game, Erica, written and composed by BAFTA-winning and Grammy-nominated composer Austin Wintory. The Erica Original Soundtrack is now available digitally for purchase and streaming on Spotify and Bandcamp.
"Erica is a game unlike any I've ever worked on, or indeed ever played," says Wintory. "Jack Attridge's goal to truly marry the cinematic with the interactive was ambitious to say the least, but from the moment I saw the earliest glimpse of it I knew I had to be involved."
In the Playstation game, you become Erica, a brave young lady plagued with nightmares of your father's murder. With the traumatic events that have haunted you as a child dragged back into the light of the present-day with grisly new clues, it's up to you to unearth the shocking truth behind this devastating tragedy. Every choice you make influences how the game develops, with multiple endings awaiting you at the finale of the emotional branching narrative.
"I underestimated how challenging it would be to simultaneously juggle all the demands of both of film and game" Wintory continues. "The result is probably among the most technically complex scores I've yet written. Hopefully that fact is hidden by the wonderful musicianship though; the amazing soloists brought so much dark and Romantic weight to it all. As a side note, special mention must go to actress Holly Earl, whose portrayal of Erica was a privilege to underscore."
Newsletter
Enter your e-mail address to receive weekly soundtrack and film score news: