WaterTower Music Announces 'The Goldfinch' Soundtrack
SEPTEMBER 6, 2019 | Submitted by White Bear PR / Soundtrack.Net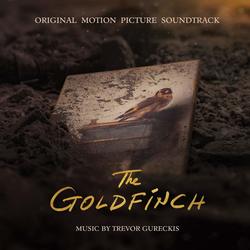 WaterTower Music is excited to announce today's digital release of the original motion picture soundtrack to The Goldfinch. The Warner Bros. Pictures and Amazon Studios film, from director John Crowley is slated for a U.S. theatrical release on September 13th and features an original score by composer Trevor Gureckis (Bloodline) that is a musical tapestry of modern electronics blended with contemporary orchestra.
Director John Crowley enlisted Gureckis to score the film, and the two creatives worked closely together in the process. "With the score, I think we're lucky to witness the arrival of a major new musical voice in Trevor Gureckis. As an audition piece, he wrote 12 minutes of music for the film, fully mindful that he might not get the job. But he won it... and then some," remarks Crowley.
Trevor's goal was to create music that enhanced the already amazing storyline and work on screen. "Writing The Goldfinch was thrilling not only because of the huge orchestral forces at hand, but also for the opportunity to explore rich textural details with the use of electronics in service of the story. There are moments of vivid impressionism in the orchestra, as well as tapestries of glowing and burning synth textures. A real turning point in figuring out this score, was when John Crowley realized we needed The Goldfinch to appear in the music itself, not just visually in the film. It would be our North Star. So, the opening cue sets the theme that returns in many different transformations depicting anything for the painting to Theo's traumatized state of mind, as the two are so intertwined. Just like the painting of the bird chained to its post, this theme is suspended harmonically throughout the entire score resolving only in the final moments of the film," says Gureckis.
Newsletter
Enter your e-mail address to receive weekly soundtrack and film score news: