'Maleficent: Mistress of Evil' Soundtrack Released
OCTOBER 18, 2019 | Submitted by Disney Music / Soundtrack.Net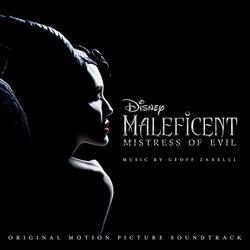 Walt Disney Records releases Maleficent: Mistress of Evil digital soundtrack featuring score by Emmy Award-winning composer Geoff Zanelli. The soundtrack also features the end-credit song, "You Can't Stop the Girl," performed by Warner Records recording artist Bebe Rexha. The soundtrack is available today from Walt Disney Records as the film opens in U.S. theaters nationwide.
Director Joachim Rønning brought Geoff Zanelli on board to write the music. The composer sees his music score as the element in a film that bridges the space between the screen and the audience. "That is true in any movie, really, but especially with fantasy movies where the film relies on the audience being able to suspend their disbelief," Zanelli says.
Having previously worked together on Pirates of the Caribbean: Dead Men Tell No Tales, Zanelli knew what Rønning was looking for and since this was a sequel, he also knew the score needed to take the reins from where the first story left off and expand on that. "In this movie the score is there to really push the boundaries out further, to tell a more epic story set in the world everyone loved from the first film," he says.
Newsletter
Enter your e-mail address to receive weekly soundtrack and film score news: