'Prodigal Son' Soundtrack Album Released
JULY 6, 2020 | Submitted by Rhapsody PR / Soundtrack.Net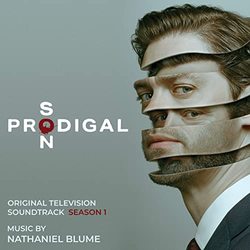 WaterTower Music is excited to announce the digital release of the robust, 30-track soundtrack album to the FOX drama Prodigal Son from Warner Bros. Television, which features score by composer Nathaniel Blume, considered a remarkable musical voice amongst a new generation of film and TV composers. Prodigal Son, which has been picked up for a second season, follows Malcom Bright (Tom Payne), a criminal psychologist who helps the NYPD in solving crimes.
Composer Nathaniel Blume, who was recently featured in Variety's "Music for Screens: 10 Composers to Watch" article as a standout composer, chose a unique approach to the scoring process, weaving sounds of surgical tools with traditional instruments. "We ran the gamut of instrumentation, utilizing everything from strings to surgical tools like bone cutters as percussion," Blume explained. "The score for Prodigal Son was an absolute thrill to create, and a really healthy collaboration with the producers truly brought the drama to life."
The Prodigal Son score, featuring music by Nathaniel Blume, is now available.
Newsletter
Enter your e-mail address to receive weekly soundtrack and film score news: