Sony Music Announces 'The Longest Road on Earth' Soundtrack
MAY 27, 2021 | Submitted by Sony Masterworks / Soundtrack.Net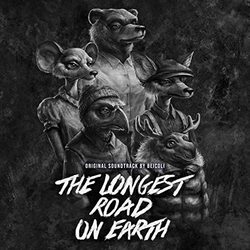 Sony Music Masterworks today releases The Longest Road on Earth (Original Soundtrack), an album of music from the new PC and mobile indie video game. Available everywhere now, the album includes twenty-four original songs written and performed by game developer & artist Beícoli, marking her first-ever album release. Created by Brainwash Gang and published by Raw Fury, The Longest Road on Earth is available now on PC and mobile.
Of the soundtrack, Beícoli says, ­"The Longest Road on Earth turned out to be something I needed and didn't even know it. It was a blank slate on which I have learned to use music as a journal. To me it is a long road—One of self-discovery and self-acceptance that I hope to keep walking for the rest of my life."
Be swept away by the haunting and sentimental lyrics of twenty-four original, emotionally charged songs, sung by Beícoli. Walking down The Longest Road on Earth will only take you two hours, and it's worth every step.
The Longest Road on Earth is a deeply personal and meditative narrative title. Play in the songs of four short stories featuring stripped down mechanics and no words. Each story is up for interpretation – what story lives inside you for each character and the world around them?
Newsletter
Enter your e-mail address to receive weekly soundtrack and film score news: