Lakeshore Records & Invada Records Announce 'Wind River' Soundtrack
JULY 17, 2017 | Submitted by The Krakower Group / Soundtrack.Net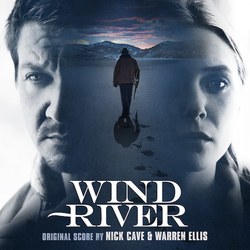 Lakeshore Records and Invada Records are proud to announce the labels will be releasing the Wind River – Original Motion Picture Soundtrack digitally on August 4, 2017. The soundtrack will be released on vinyl and on CD later this year. The album features the original score by Nick Cave & Warren Ellis (Hell or High Water, War Machine).
Recently screened at both the Sundance and Cannes film festivals, the film was described as, "a quiet, meditative crime drama, and a wonderfully effective one, aided by haunting music by Warren Ellis and Nick Cave" by The Wrap. Screen Daily said, "Music, from Nick Cave and Warren Ellis, seems to underline the isolation and alienation of the reservation, to speak of the sadness of a people set apart."
"The soundtrack to the beautiful Wind River was first and foremost the incessant wind or the grieving silence of the snow," said the composers, Nick Cave & Warren Ellis. "Amid those elemental forces we made a kind of ghost score where voices whisper and choirs rise up and die away and electronics throb and pulse."
They added, "It was a huge pleasure to work with Taylor Sheridan as he seemed to have a unique understanding of the power of music, that it could become the second-voice in the film."
Newsletter
Enter your e-mail address to receive weekly soundtrack and film score news: