Lakeshore Records Announces 'Brigsby Bear' Soundtrack
JULY 26, 2017 | Submitted by The Krakower Group / Soundtrack.Net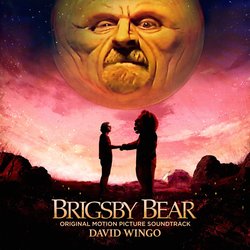 Lakeshore Records will release the Brigsby Bear – Original Motion Picture Soundtrack digitally on July 28, 2017. The album features the original score by David Wingo (Loving, Mud).
"I was beyond thrilled when I found out that Dave [McCary, director] and Kyle [Mooney, co-writer] were interested in talking to me about scoring the film," said Wingo. "I'm a big fan of all their Good Neighbor stuff and was kind of obsessed with these 'very special episode' sketches they did for SNL and was sending them to everyone I knew, and the idea of ever potentially working with them never crossed my mind until I got the call."
"There was a lot of discussion as to how much the score should have in common with the kitschy 80's kid show music from Brigsby Bear the show," Wingo explained. "We always kept in mind that the score should for the most part be subjective to James' experience and reflect his mental and emotional state, so it made a lot of sense that with his single-minded obsession with the show as well as the fact that it's basically the only "culture" he was ever exposed to that if the music was to mirror him, then it needed to maybe share something in common with the Brigsby music."
"We knew that a lot of the heavy lifting music-wise was going to be in the first 15 minutes when he's still down in the bunker," Wingo explained. "There's score running throughout much of that section and it was really important to capture the loneliness and melancholy of James' life and to help the audience immediately identify with him even though it hasn't been revealed what is actually going on with him. The ultimate goal was to make the section feel emotionally grounded even though it's not revealing to the audience what this upside-down world is all about."
Newsletter
Enter your e-mail address to receive weekly soundtrack and film score news: