Milan Records to Release 'The Insult' Soundtrack
FEBRUARY 27, 2018 | Submitted by White Bear PR / Soundtrack.Net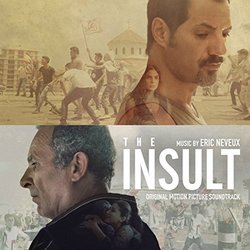 Milan Records will release The Insult - Original Motion Picture Soundtrack digitally on March 2nd. The album features the movie's original score by Eric Neveux. The Insult, Lebanon's first Oscar-nominated film, was theatrically released in the U.S. on January 12, 2018.
"Some of my past scores have been rather big productions, with a lot of orchestral material, pop combos, percussions, and choirs. The Insult was the exact opposite – an intimate and minimalistic production. I had full control of the music as I played it all myself and programmed all the parts; which enabled me to do some additional work on the music for the release of the soundtrack. Its simplicity reminds me of my debut as an electronic artist, before I started to work on films," says Eric Neveux of the score.
Eric on bringing Director Ziad Doueiri's sonic vision to life: "Ziad wanted the score to be contemporary, a bit abstract and to have electronic sounds implemented. He didn't want the music to be dark at all, or to have too much tension. This is a film about reconciliation and he wanted the music to reflect the fact that there is always hope, and that all stories don't end with a war or a terrible fight. This is an optimistic movie, and I did my very best to reflect this idea in the score."
Newsletter
Enter your e-mail address to receive weekly soundtrack and film score news: