Craig Armstrong to Receive SoundTrack_Cologne's 2018 Lifetime Achievement Award
MAY 17, 2018 | Submitted by White Bear PR / Soundtrack.Net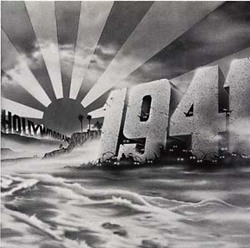 Craig Armstrong will receive SoundTrack_Cologne's 2018 Lifetime Achievement Award during the award ceremony of this year's conference on August 25th, 2018. Soundtrack_Cologne CEO Michael P. Aust announced at the Filmmusic-Festivals' Cocktail on occasion of the Festival de Cannes. "Craig Armstrong is one of the most influential and innovative contemporary composers, who transcends all genre boundaries. We are happy and feel honoured to welcome him this August at SoundTrack_Cologne", states Aust.
Armstrong started his career as in-house composer at the influential Tron Theatre, where he met actor and director Peter Mullan, whose films (including The Magdalene Sisters, Neds) he continues to provide the music for today.
Since the mid-nineties, he has created scores for both Hollywood and independent films, including Baz Luhrmann's Romeo + Juliet, Moulin Rouge! and The Great Gatsby. Armstrong has also composed scores for director Oliver Stone; World Trade Center, Wall Street: Money Never Sleeps and Snowden. His scores were honoured with numerous awards, like the BAFTA, Golden Globe, Novello, AACTA (Best Original Music Score Award) and the Grammy.
Running alongside his scoring work, Armstrong has composed concert works for the Royal Scottish National Orchestra and the Scottish Ensemble, among others. Armstrong's second Scottish Opera commission, The Lady From The Sea, premiered at the Edinburgh International Festival in 2012 winning the Herald Angel Award. His latest solo album It's Nearly Tomorrow was released by BMG Chrysalis on October 2014 and features guest collaborations from the Blue Nile's Paul Buchanan, singer-songwriter Brett Anderson and jazz trumpeter Chris Botti, among others. Craig has a new album being released with Decca records later this year featuring solo piano and string ensemble.
As a symbol of recognition for exceptional achievements in the art of film music, Soundtrack_Cologne honors an outstanding individual each year with a Lifetime Achievement Award. On Friday, August 24th, during the "Film Day", Craig Armstrong is going to talk about his versatile creativity and his latest projects. He will be available for questions from the audience. At the Award Ceremony on Saturday, August 25th, 2018, he will receive the SoundTrack_Cologne Lifetime Achievement Award.
SoundTrack_Cologne 15 takes part from August 22nd-25th, 2018. Each year the conference welcomes guests from around the globe to more than 40 panels, round tables, workshops and networking events and is now an inspiration for the growing landscape of music festivals and conferences in Europe.
Newsletter
Enter your e-mail address to receive weekly soundtrack and film score news: