Patrick Williams Dies at 79
JULY 25, 2018 | Submitted by Soundtrack.Net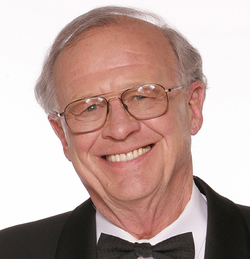 Patrick Williams, Academy Award-nominated composer for Peter Yates Breaking Away passed away of cancer today at age 79 in Santa Monica, CA
The composer has composed the music for over 65 feature films, 100 television movies, 25 TV shows, as well as 18 albums and 30 concert works. He has received 4 Emmy Awards with 22 nominations and 2 Grammy Awards with 19 nominations and the Pulitzer Prize in Music. He is also a recipient of the Richard Kirk Award from BMI, the Golden Score Award from the American Society of Music Arrangers and Composers, and in 2010 received the Ambassador of Music Award from the Society of Composers and Lyricists.
His television credits include The Streets of San Francisco, Lou Grant, The Days and Nights of Molly Dodd, The Mary Tyler Moore Show, olumbo. Among his film scoring credits are All of Me, The Best Little Whorehouse in Texas, Swing Shift, Cuba, Used Cars, The Cutting Edge, Cry-Baby and The Grass Harp.
Williams is survived by his wife, three children and five grandchildren.
Newsletter
Enter your e-mail address to receive weekly soundtrack and film score news: