WaterTower Music Announces 'Crazy Rich Asians' Soundtrack Albums
AUGUST 10, 2018 | Submitted by The Krakower Group / Soundtrack.Net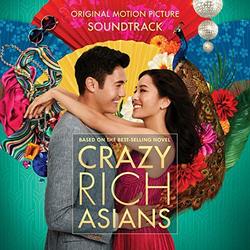 WaterTower Music is pleased to announce the August 10 release of two albums of music from director Jon M. Chu's film Crazy Rich Asians, a contemporary romantic comedy based on the acclaimed worldwide bestseller by Kevin Kwan, that will be in theaters Wednesday, August 15. One album will be comprised of songs from the film, and the second album will feature composer Brian Tyler's spirited score.
The 14 song Crazy Rich Asians: Original Motion Picture Soundtrack album features several new recordings made for the film, including Miguel's song "Vote," recorded for the end title sequence; and covers of the classics "Money (That's What I Want)" by Cheryl K Feat. Awkwafina, "Yellow" by Katherine Ho (from The Voice 2016), "Can't Help Falling In Love" by Kina Grannis, and more. Also highlighted on the soundtrack is the inclusion of several songs performed in Mandarin Chinese.
"It all comes together in this eclectic tapestry," explains director Jon M. Chu about the music. "From old to new and remixed, to rap and hip-hop and jazz—and then, on top of that, we have our amazing composer Brian Tyler, who brings in a giant orchestra like an old Hollywood movie."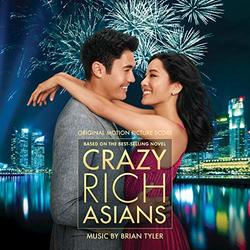 The Crazy Rich Asians: Original Motion Picture Score features the music of award winning composer Brian Tyler, who composed a vibrant and varied score blending elements of old school big band jazz music with classic romantic string scores and traditional music from Asia.
"Jon and I wanted to really make a splash with this score in a way that touched upon the classic film style of the great romantic comedies of old Hollywood with the charisma and beauty of Asian culture," explained Tyler.
"The idea of combining the spontaneity of jazz with the scope of classic orchestra was a dream. That kind of musicianship on hand combined with such a wide sonic palette enabled me to represent both the sophistication of the crazy rich characters in the film as well as the deep emotional resonance of the central love story," continued the composer. "The jazz music provided a fun wild throwback tone and the strings brought the main themes to life in a way that articulates both the love and loss in relationships - familial and romantic. This movie makes you laugh and it makes you cry. I adore this film and Jon Chu's brilliant direction and am so proud of what we made together. I was fortunate to be brought on board to bring this music to life."
Newsletter
Enter your e-mail address to receive weekly soundtrack and film score news: