Varese Sarabande Announces 'Torn' Video Game Soundtrack
AUGUST 29, 2018 | Submitted by The Krakower Group / Soundtrack.Net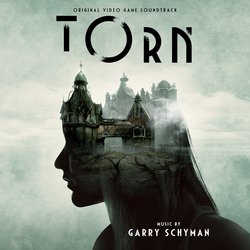 Varèse Sarabande will release the Torn – Original Video Game Soundtrack on August 31, 2018. The Torn game is to be released on PLAYSTATION and is available on August 28th. This is a soundtrack for the new and emerging realm of VR Video Games.
"Torn is one of the most interesting projects I have ever scored and it inspired me to create something I feel is very special musically." Said composer Garry Schyman. "This virtual reality game is like entering and being part of a fascinating dark mysterious film."
Torn is a dark science-fiction mystery. Deep in a forgotten forest, video blogger Katherine Patterson discovers an abandoned mansion, filled with strange machines and disturbing experiments. This is the home of Dr. Lawrence Talbot, who was reported missing more than 64 years ago. Patterson realizes this could be worth millions, the story of her career. But when she meets Dr. Talbot in person—alive, trapped in a strange new dimension, and missing his body—Patterson realizes she was wrong. This is the story of a lifetime.
"The music, performed by some of the best players in LA at my favorite recording studio Fox's Newman Scoring Stage, sounded so lovely and I could not be more pleased with these recordings." Said composer Garry Schyman.
Newsletter
Enter your e-mail address to receive weekly soundtrack and film score news: