Sony Masterworks Announces 'The Upside' Soundtrack
JANUARY 18, 2019 | Submitted by Sony Masterworks / Soundtrack.Net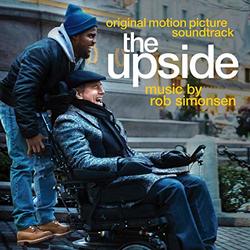 Sony Music announces the release of The Upside (Original Motion Picture Soundtrack) with music by renowned film composer and newly-signed Sony Music Masterworks artist Rob Simonsen (The Front Runner, Foxcatcher, 500 Days of Summer). Available January 18, the soundtrack features music from the Kevin Hart and Bryan Cranston-starring film from STXfilms, in theaters nationwide January 11.
Of the soundtrack, composer Rob Simonsen says: "It was an honor to work with Neil Burger and his extremely creative team on the score for The Upside - finding just the right balance of emotion and levity in the score."
Based on French film The Intouchables, The Upside is director Neil Burger's heartfelt comedy about a recently paroled ex-convict (Kevin Hart) who strikes up an unlikely friendship with a paralyzed billionaire (Bryan Cranston). The film also stars Nicole Kidman, Julianna Margulies and Aja Naomi King.
Newsletter
Enter your e-mail address to receive weekly soundtrack and film score news: