Fox Music Announces 'Breakthrough' Score Soundtrack
APRIL 15, 2019 | Submitted by Fox Music / Soundtrack.Net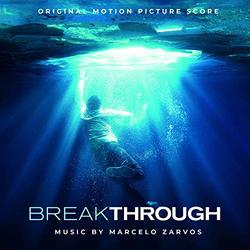 Fox Music is releasing the digital album of the Breakthrough score, composed by Emmy-nominated composer and pianist Marcelo Zarvos, on April 17th.
The film is directed by Roxann Dawson, and produced by DeVon Franklin. Grant Nieporte adapted the screenplay from Joyce Smith and Ginger Kolbaba's bestselling true-life Christian novel, The Impossible. Stephen Curry is executive producer. Breakthrough will hit theaters in North America April 17th. The official movie trailer for Breakthrough received more than 30 million views within two days of its release.
Zarvos commented, "Some of my favorite music has always been inspired by spiritual elements, and when the opportunity came about to score Breakthrough I jumped to it immediately. On my initial conversation with Roxann Dawson, we both talked a lot about our common love for the cello, and its depth and expressiveness. We used a particular sound I call the 'frozen cello' to portray the frigid waters of the lake where John's accident takes place, as well as the moments when miracles or unexplained events occur."
Added Director Roxann Dawson, "Marcelo Zarvos understood completely the dynamics and the heart of the scenes. He knows when to support the emotion and when to let the scene breathe."
Newsletter
Enter your e-mail address to receive weekly soundtrack and film score news: