'The 100' Season 6 Soundtrack Released
JULY 17, 2020 | Submitted by Defiant PR / Soundtrack.Net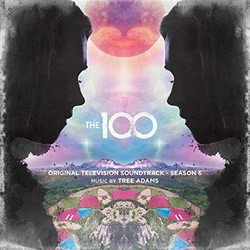 WaterTower Music is excited to announce today's release of The 100: Season 6 (Original Television Score), which features Warner Bros. Television's post-apocalyptic drama The 100 (Wednesdays 8/7c on The CW), with original music from composer Tree Adams.
Tree Adams approaches the sound of a wooden spoon mashing potatoes, church bells tolling in Corsica, or air pushing through a tube mic pre with equal interest. Any of these could inspire a fresh way to tell a story with music, which is what he does. Equally at home conducting a large orchestra, programming beats in the studio, cranking out loud guitar solos in an amphitheater or arranging vocal parts with a gospel choir, Tree lives to create original and unique work for his every project.
"The latest Official Soundtrack of The 100 (Season 6), features an expansive new palette as we introduce some new characters and explore some mysterious new worlds," explained the composer. "Often, things are not as they seem and the very abstract element of time comes into question. Musically, these new components coalesce with our traditional dark, emotional flavors to support the tale in this new place that is distinctly epic and distinctly The 100."
Newsletter
Enter your e-mail address to receive weekly soundtrack and film score news: