Soundtrack Information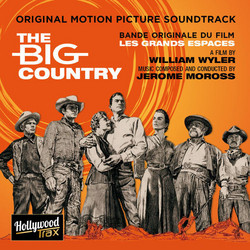 The Big Country
Release Date: April 27, 2015
Conducted by Jerome Moross
Formats: CD, Digital
Music From
Music By
Track Listing
1.
The Big Country
2.
The Welcoming
3.
Old Thunder
4.
McKay's Triumph
5.
The Walt
6.
The Old House
7.
Big Muddy
8.
The War Party Gathers
9.
Mckay in Blanco Canyon
10.
The Death of Buck Hannery
11.
The Stalking
12.
The Big Country
Track lengths not available for this album. If you have track length/time information for this album, please e-mail it to us at mail@soundtrack.net and we will add it to the database.
Missing Information?
If any information appears to be missing from this page, contact us and let us know!