Movie Information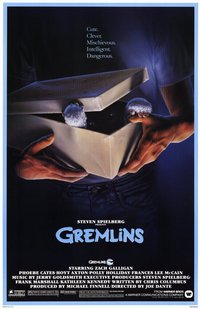 Movie Ratings
Click stars to rate.
Promotional / Bootleg Soundtracks
Gremlins (score)
Bootleg Album (MCD-98720)

Released: Unknown

Format: CD (68 min)
E-mail Newsletter
Enter your e-mail address to receive weekly soundtrack and film score news:
Soundtrack.Net News Items
Missing Information?
If any information appears to be missing from this page, contact us and let us know!