Society of Composers and Lyricists Hosts Annual Reception for Music Emmy Nominees
SEPTEMBER 12, 2012 | Submitted by Dan Goldwasser / Soundtrack.Net
On Sunday night, September 9, the Society of Composers and Lyricists (SCL) held its annual soiree celebrating those composers and songwriters nominated for an Emmy Award in the various music categories. Hosted at the Academy of Television Arts and Sciences in North Hollywood, California, the Asian-themed event featured a cocktail and hors d'oeuvres reception, as well as a presentation to the nominees.
Multiple composers were in attendance to celebrate their peers, and while not all of the nominees could attend, there were quite a few who were able to make it to the event. SCL President Dan Foliart, Academy governor (and nominee for Christmas in Washington) Ian Fraser, and SCL Vice President Mark Adler presented the nominees with a gift bag and plaque indicating their nomination. Nominees who made it to the event were Sean Callery (Homeland Main Title), John Debney and Tony Morales (Hatfields & McCoys), Chris Bacon (Smash), Rob Duncan (Missing), Javier Navarrete (Hemingway & Gellhorn), Steven A. Gibson (Country Music (In Performance at the White House)), Lisa Coleman (Touch) and Theodore Shapiro (Game Change).
The Creative Arts Emmy Awards will be handed out on Saturday, September 15.
Below is a list of photographs from the event. All photographs by Dan Goldwasser.
---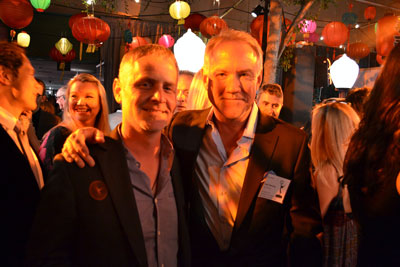 Emmy nominees
Blake Neely
and
John Debney
.
---
Composer
Charles Bernstein
and nominee
Theodore Shapiro
.
---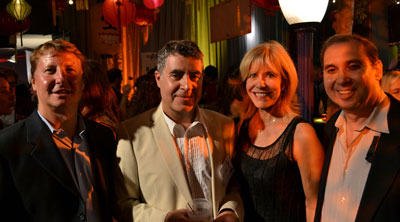 ASCAP's Shawn LeMone, nominee Javier Navarette, a guest and songwriter
Dennis Spiegel
.
---
Hatfields & McCoys
nominees
Tony Morales
and
John Debney
.
---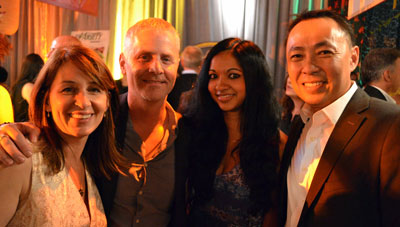 Beth Neely with her husband (and nominee)
Blake Neely
, Ginger Shankar, and BMI's Ray Yee.
---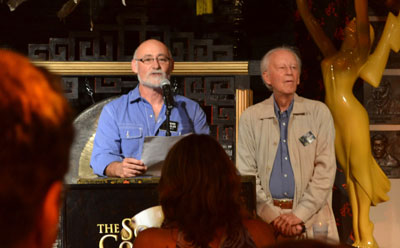 SCL Vice President
Mark Adler
and Academy governor Ian Fraser.
---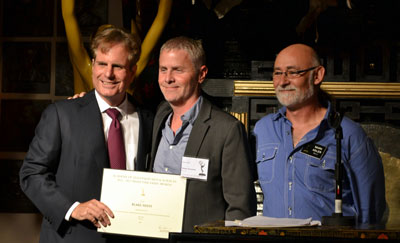 SCL President
Dan Foliart
, composer
Blake Neely
, and SCL VP
Mark Adler
.
---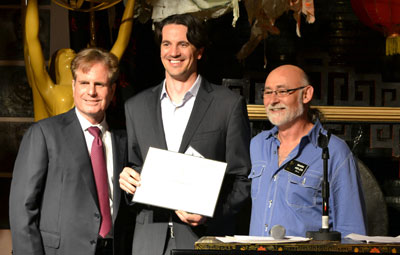 Composer Chris Bacon.
---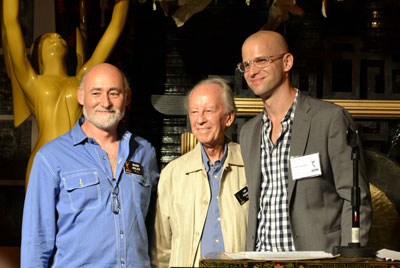 Composer
Theodore Shapiro
.
---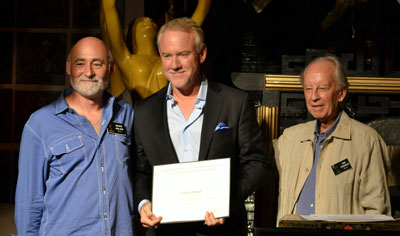 Composer
John Debney
.
---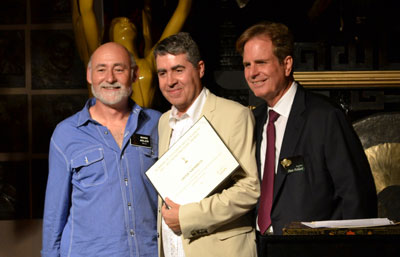 Composer
Javier Navarrete
.
---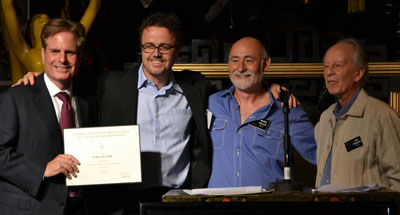 Composer
Sean Callery
.
---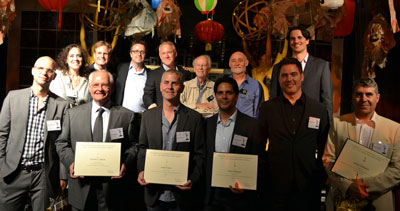 All the present nominees pose for a group photo.
Newsletter
Enter your e-mail address to receive weekly soundtrack and film score news: