EXCLUSIVE: SCL Hosts & Celebrates Emmy Nominees in Hollywood
SEPTEMBER 13, 2013 | Submitted by Dan Goldwasser
On Sunday night, September 8, 2013, the Society of Composers and Lyricists (SCL) held its annual celebration for the composers and songwriters nominated for an Emmy Award in the various music categories. Hosted at the Academy of Television Arts and Sciences in North Hollywood, California, the 1960's airliner-themed event featured a cocktail and hors d'oeuvres reception, as well as a presentation to the nominees.
Multiple composers were in attendance to celebrate their peers and, while not all of the nominees could attend, there were quite a few who were able to make it to the event. New SCL President Ashley Irwin, Academy governor (and recurring nominee for Christmas in Washington) Ian Fraser, and Academy Governor Michael Levine presented the nominees with a gift bag and plaque indicating their nomination. This year was the first time that nominees were given a chance to speak from the podium, as 'practice' for the actual awards.
The nominees in attendance were Sean Callery (Elementary Main Title), Nathan Barr (Hemlock Grove Main Title, The Americans Main Title), Jeff Beal (House of Cards Main Title, House of Cards series underscore), Bear McCreary (Da Vinci's Demons Main Title), Anton Sanko (Ring of Fire Miniseries underscore), David Schwartz (Arrested Development underscore), Robert Duncan(Last Resort underscore), Trevor Morris (The Borgias underscore), William Ross (The Oscars music direction), and the aforementioned Ian Fraser (Christmas in Washington music direction).
The Creative Arts Emmy Awards will be handed out on Saturday, September 15 and, for the first time ever, a special television presentation of two hours of highlights from that ceremony will be broadcast on the new FXX network, at 9pm on September 21.
Below is a list of photographs from the event. All photographs by Dan Goldwasser.

The 1960's airliner themed reception welcomes you to the boarding lounge.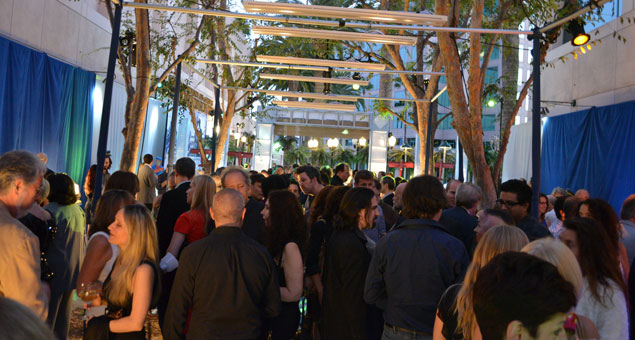 The nominees mingle with the SCL guests.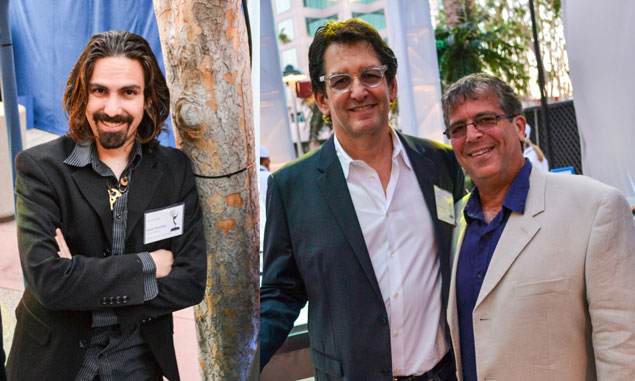 Emmy nominee Bear McCreary (Da Vinci's Demons); Emmy nominee David Schwartz (Arrested Development) with Curt Sobel.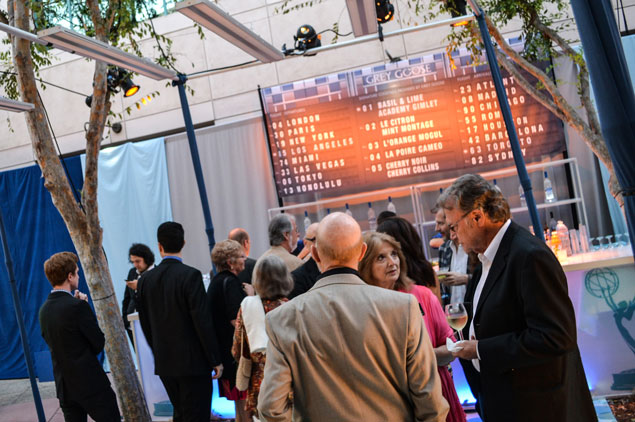 The bar featured some special drinks for the evening.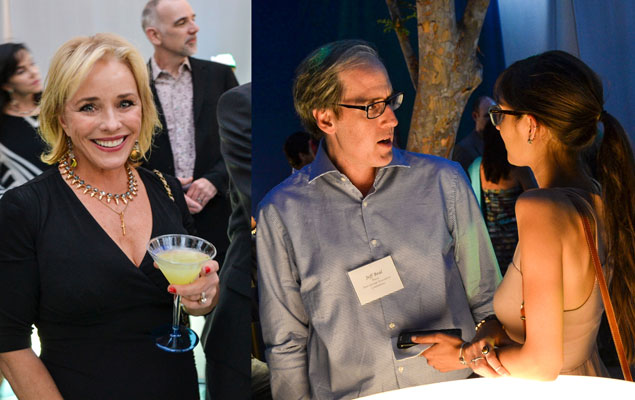 Vocal contractor Bobbie Page; Emmy nominee Jeff Beal (House of Cards) and a guest.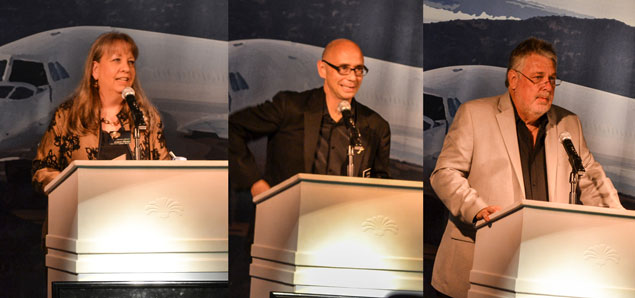 SCL Executive Director Laura Dunn; Academy Governor Michael Levine; SCL President Ashley Irwin.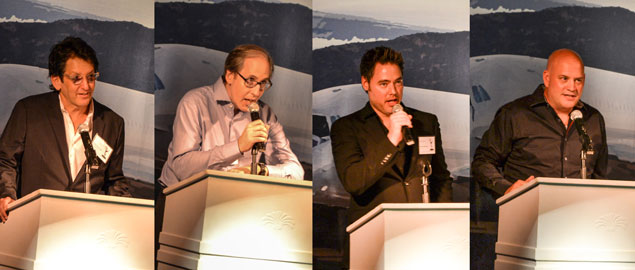 Emmy nominees David Schwartz, Jeff Beal, Rob Duncan and Trevor Morris.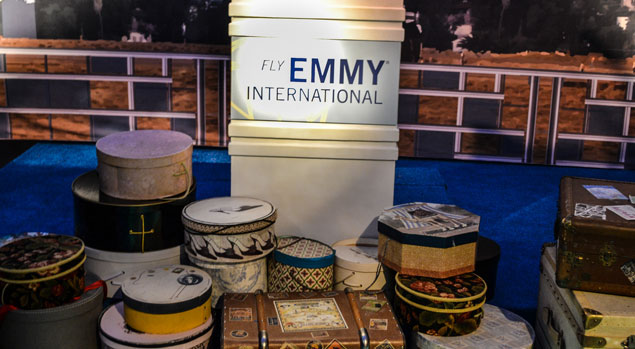 Vintage suitcases line the podium.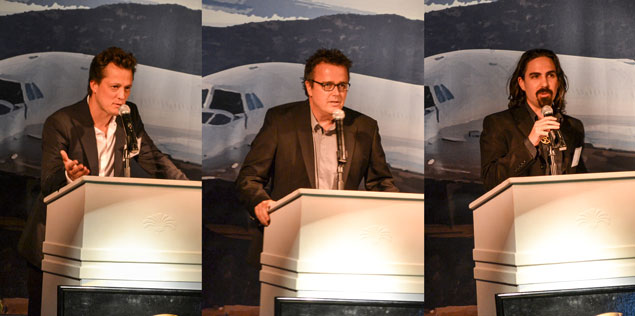 Emmy nominees Nathan Barr, Sean Callery and Bear McCreary.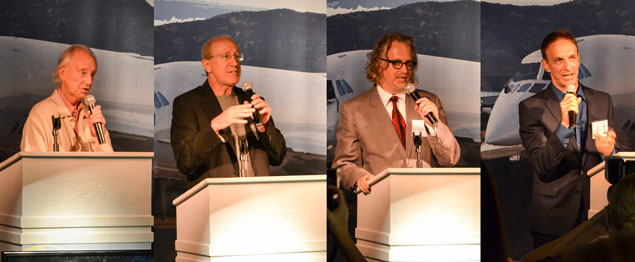 Emmy nominees Ian Fraser, William Ross, Anton Sanko, and Mychael Danna.

All the present nominees pose for a group photo.
Newsletter
Enter your e-mail address to receive weekly soundtrack and film score news: