'We Summon the Darkness' Soundtrack Released
MAY 22, 2020 | Submitted by White Bear PR / Soundtrack.Net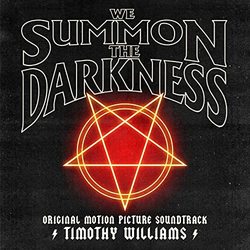 Lakeshore Records has digitally released the Original Motion Picture Soundtrack to the horror comedy We Summon the Darkness from director Marc Meyers, which Vulture calls one of the best horror movies of 2020. The original score is composed by Timothy Williams, which The Hollywood Reporter says, "has just enough vintage John Carpenter flavor." The film is available on digital and On Demand.
Timothy Williams on his scoring process: "When director Marc Meyers reached out to me about creating a score for We Summon the Darkness, I showed him my bank of 80s synthesizers and we both agreed they would be perfect. Not only do the Mono/Poly, Prophet and Juno 106 bring an authentic feel to his 80s-era film, but using legitimate 80s synthesizers is a more organic experience as a composer. With contemporary synths, you can call up the same sounds again and again, but with the old school synths, you adjust multiple knobs to create sounds that are impossible to replicate. When you find a sound you like, you have to record it immediately because once you change any of the knobs, the sound is gone forever.
It was new territory for me to blend an 80s soundscape with horror, and Marc and I discussed the idea of writing a different kind of darker 80s score with inspiration from John Carpenter. When I watched the film for the first time, I was struck by the high energy, the dark humor and the amazing performances by the cast, which includes Alexandra Daddario, Maddie Hasson, Amy Forsyth and a great cameo by Johnny Knoxville. It turned out to be the most fun two months I've ever spent writing a score. I am honored that it won best score at LA Screamfest 2019. Hope you enjoy!"
Newsletter
Enter your e-mail address to receive weekly soundtrack and film score news: