Gabriel Yared to Receive Max Steiner Award at Hollywood in Vienna
APRIL 28, 2019 | Submitted by White Bear PR / Soundtrack.Net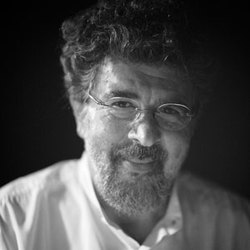 Hollywood in Vienna CEO & Founder Sandra Tomek is happy to announce that Gabriel Yared will be recognized by the City of Vienna with this year's Max Steiner Film Music Achievement Award. Yared's career encompasses over 90 film scores, most notably is his collaboration with the late Anthony Minghella, including the 9-time Oscar winning The English Patient, as well as the critically acclaimed Cold Mountain and The Talented Mr. Ripley.
"Gabriel Yared is one of the most outstanding composers of our time. His melodious, elegant, refined and beautifully orchestrated film scores lend a deep emotional layer to the stories and we are very honored to pay our respect to him and his artistry at Hollywood in Vienna," says Sandra Tomek.
Mr. Yared will have a rare and special treat for the Hollywood in Vienna gala and will also perform his compositions on the piano, together with the ORF Vienna Radio Symphonic Orchestra, under the baton of Keith Lockhart (Boston Pops) on stage.
The 12th Annual Hollywood in Vienna gala will take place on Saturday, October 19th at the Vienna Concert Hall (Wiener Konzerthaus) and will be broadcast via TV, internationally to over 35 countries. The Max Steiner Film Music Award is presented annually by the City of Vienna to the world's most renowned film music composers and is a symbol of recognition for exceptional achievements in the art of film music. Past awardees include Hans Zimmer (2018), Danny Elfman (2017), James Newton Howard (2015), Randy Newman (2014), James Horner (2013), Lalo Schifrin (2012), Alan Silvestri (2011) and John Barry (2009).
"Max Steiner, along with Erich Korngold, Alfred Newman, Bernard Herrmann and others, have paved the way to make film scoring a real Art, and I am truly honoured to be receiving this award," says Gabriel Yared.
Newsletter
Enter your e-mail address to receive weekly soundtrack and film score news: