Soundtrack Information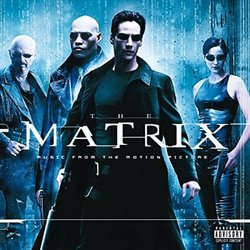 The Matrix - Vinyl Edition
Release Date: August 4, 2017
Format: Vinyl
Music From
Purchase Soundtrack
Track Listing
Disc 1: The Matrix - Vinyl Edition
1.
SIDE A: Rock Is Dead (Marilyn Manson)
2.
Spybreak! (Short One) (Propellerheads)
3.
Bad Blood (Ministry)
4.
SIDE B: Clubbed to Death (Kurayamino Mix) (Rob D)
5.
Prime Audio Soup (Meat Beat Manifesto)
6.
Leave You Far Behind (Lunatic Calm)
Disc 2: The Matrix - Vinyl Edition
1.
SIDE C: Mindfields (Prodigy)
2.
Dragula (Hot Rod Herman Remix) (Rob Zombie)
3.
My Own Summer (Shove It) (Deftones)
4.
Ultrasonic Sound (Hive)
5.
SIDE D: Look to Your Orb for Warning (Monster Magnet)
6.
Du Hast (Rammstein)
7.
Wake Up (Rage Against the Machine)
Track lengths not available for this album. If you have track length/time information for this album, please e-mail it to us at mail@soundtrack.net and we will add it to the database.
Missing Information?
If any information appears to be missing from this page, contact us and let us know!